MDF refers to medium-density fiberboard, which is a wood fiber material, being denser and stronger than plywood and particle wood. Sofine Framing wholesale MDF photo frames ( picture frames) are made of high-quality MDF and than wrapped with paper, so that such MDF photo frames will be appear to be as varying in design as that of paper.
Ningbo Sofine Union Home Decor Co.,Ltd is a professional frame and wall decor trading company. And we have our own factory Ningbo Sofine Framing Co.,Ltd;
We have a dedicate team in office to focus on product development, customer service and quality control. We sweat details to provide competitive price, good quality item and on-time shipment.
We go across multi product categories, including MDF with Paper Wrapped Frame, Plastic Injection Frame, PS Extrusion frame, Wood Frame , Mirror, Wall Art and Writing board.
The total capacity of Sofine is about 1.5 million pcs per month.
Our factory, Sofine Framing, we achieved BSCI, Sedex, ISO9001/2015. Also we are acknowledged by great retailers, including Walmart, Michaels.
Looking for new products

Material
Traditional photo frames or picture frames are made of only plastic and solid wood. In the investigation and communication with a large number of customers, Sofine found a demand that has been mentioned many times. The product material needs to be similar to wood, but the price needs to be cheaper, it can be made with wall decorative picture frame,home decor photo frame, modern photo frame and so on;
After many times of market research, Sofine found a material called medium density fiberboard, which uses wood fiber or other plant fibers as raw materials. After crushing, fiber separation, and drying, urea-formaldehyde resin or other suitable adhesives are applied, and then heated and pressed.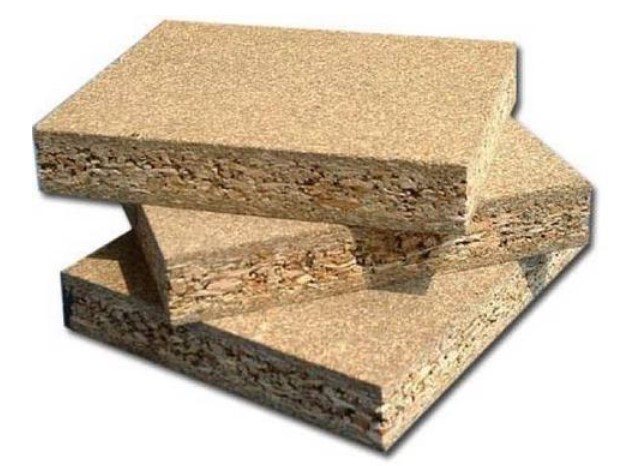 Material characteristics-density
The density of this wood-based panels is generally in the range of 500-880 kg/m3, and the thickness is generally 5-30 mm.
It is a kind of medium-density fiberboard (wood-based panels). The original materials are degreased and peeled, crushed into sawdust, and then formed by high temperature and high pressure, with high density;

Material characteristics-performance
Due to the uniform internal structure, moderate density, good dimensional stability, small deformation, moderate physical and mechanical properties, and high bonding strength between fibers, its static bending strength, planar tensile strength, and elastic modulus are better than particleboard. The screw holding force, moisture absorption, water absorption performance, and thickness expansion rate are low.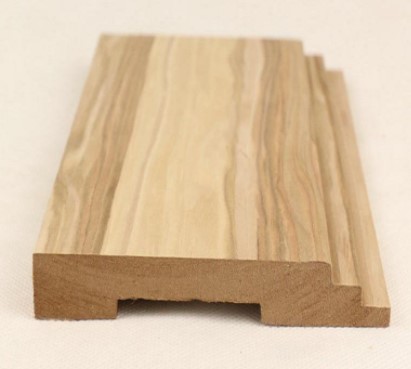 As we want to produce MDF photo frames, we need to go to the market to understand how to choose MDF as a raw material:
一.MDF raw material selection
1.MDF material environmental protection grade:
The conventional MDF environmental protection grades include E2, E1, E0, P1 and P2, and the MDF raw materials used in our factory are all E1, E0, P1 and P2 certified according to the California wood board CARB, according to the special requirements of different customers in different countries purchase;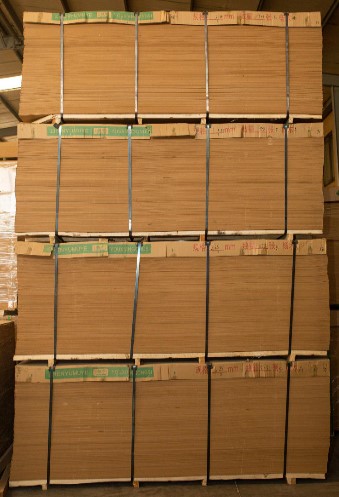 2.Look at whether the thickness and density are uniform, whether the corners are damaged, whether there are decontamination, bulging, carbonation, etc., and whether there are soft parts.
3.If possible, you can saw a small piece of medium density fiberboard and soak it in water with a temperature of 20°C for 24 hours, observe the thickness change, and observe whether there is a small bulge on the surface of the board. We always devote ourselves to develop and produce high quality photo frame. The thickness varies greatly, and there are small bulges on the board surface, indicating that the board surface is poor in water resistance.
4.Choose medium-density fiberboard with low emission, and smell when choosing, should choose medium-density fiberboard with less irritating smell, because the greater of the smell, the higher of the formaldehyde emission, the greater the pollution caused.
二.Complete and mature production process
Sofine has a complete and mature production process to ensure product quality and yield.
The following is a brief introduction to the production process of the product.
1.Cutting:At present, there are two automatic cutting machines, through which the whole board is cut and divided into suitable widths for subsequent adjustment into slivers of different shapes.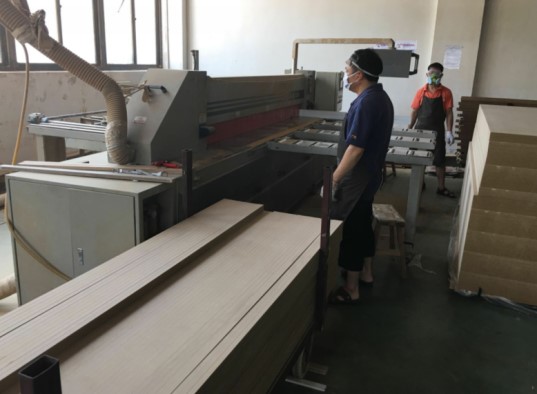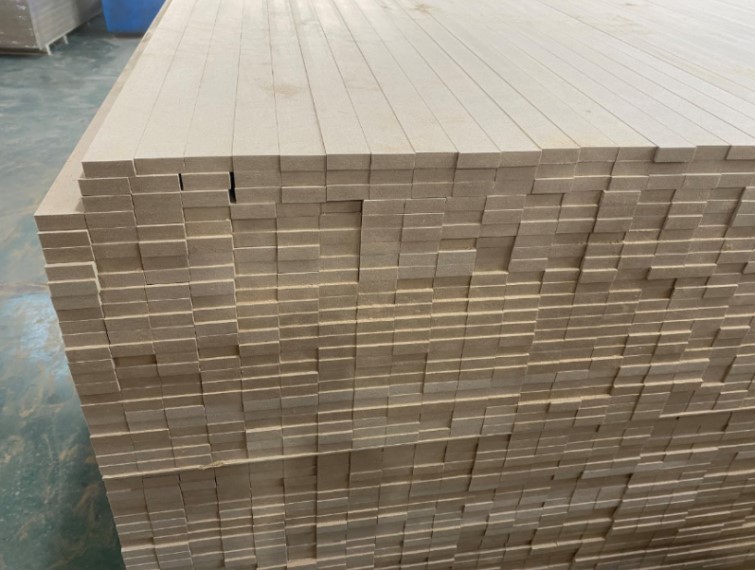 2.Stamping mold:each frame has a separate strip mold, there are hundreds of figures, Simply put the cut strips into the machine can be stamped with different sections, it can be with any fashion photo frame.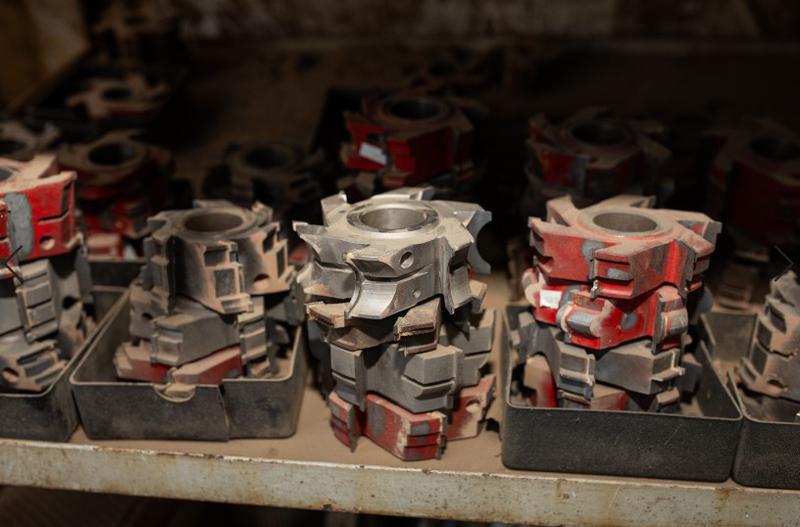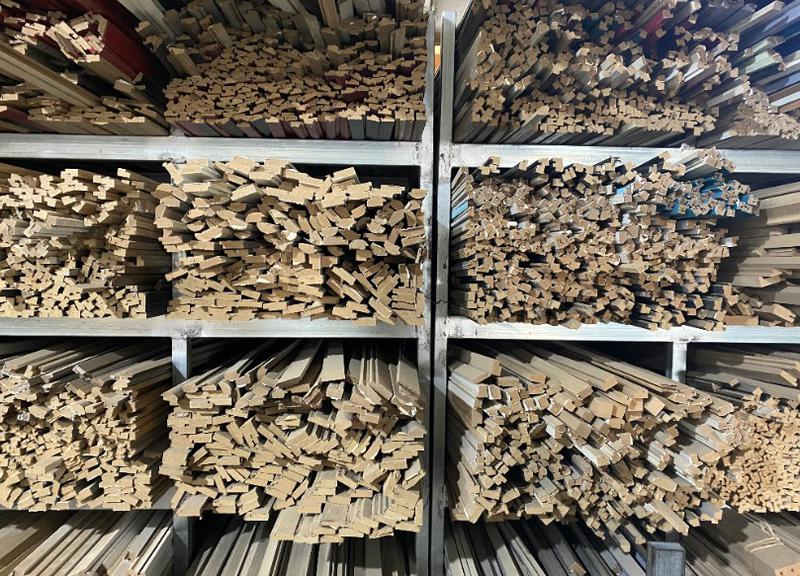 3.Wrap paper color -- purchase color according to customer's requirement
The life of designer products, only well-designed products can enter the market, so as to better to win more customers in the market, establish a brand image. Sofine has very good designers to design and plan according to the demands of customers, pay attention to the needs of customers and personalized needs, Sofine can design products but also can provide design suggestions and reference in customer customization, in order to achieve customer satisfaction and market recognition of the product design.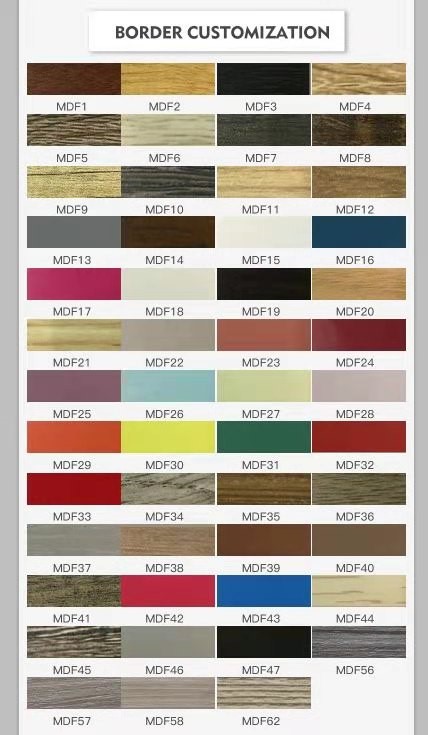 Each roll of wrapping paper also needs to be divided into different sizes to wrap with different sizes of strips of wood.Before each cut, it takes a dozen minutes to adjust the spacing of the blades to make sure the paper is on the right width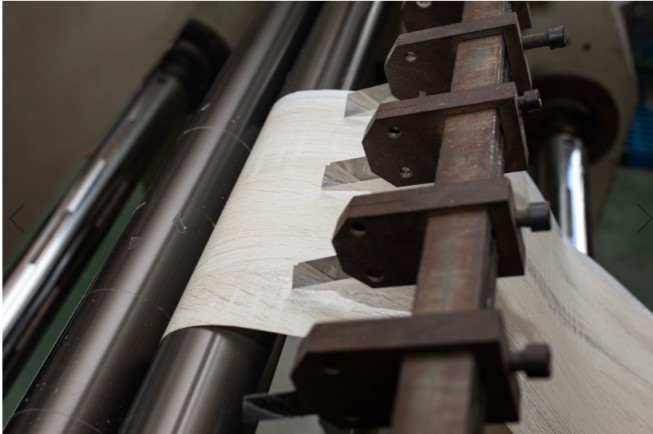 4.Paper wrapping process
Each morning, workers have to wait patiently before starting work. After 40 minutes, the glue inside the cladding machine melts, which point the MDF paper and wood strips can be loaded onto the machine to start the day's work.One machine can pack about 6,000 items a day for different MDF with paperwrapped photo frames;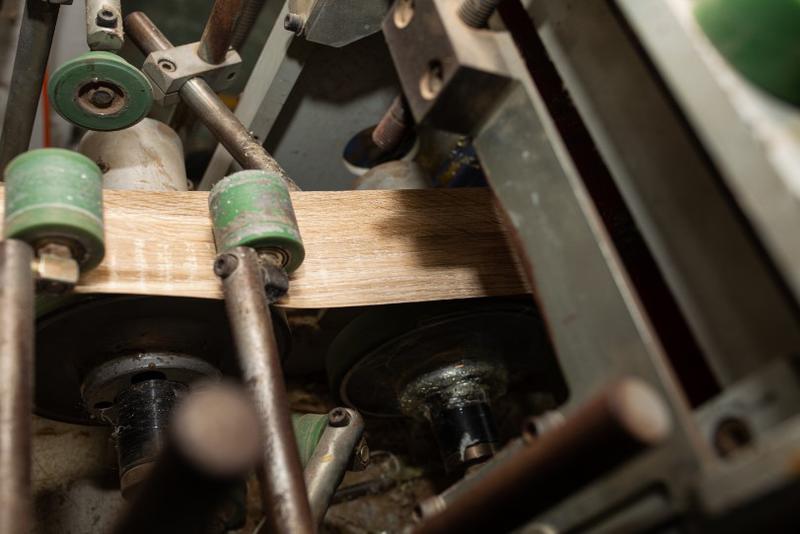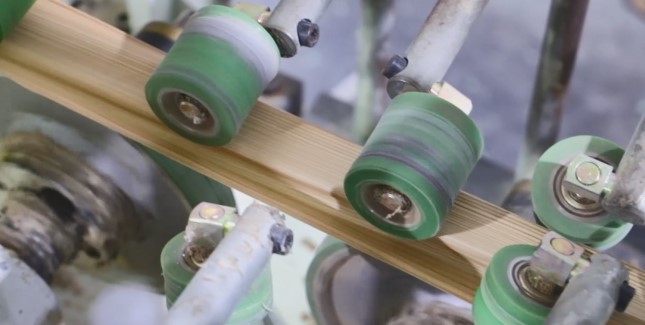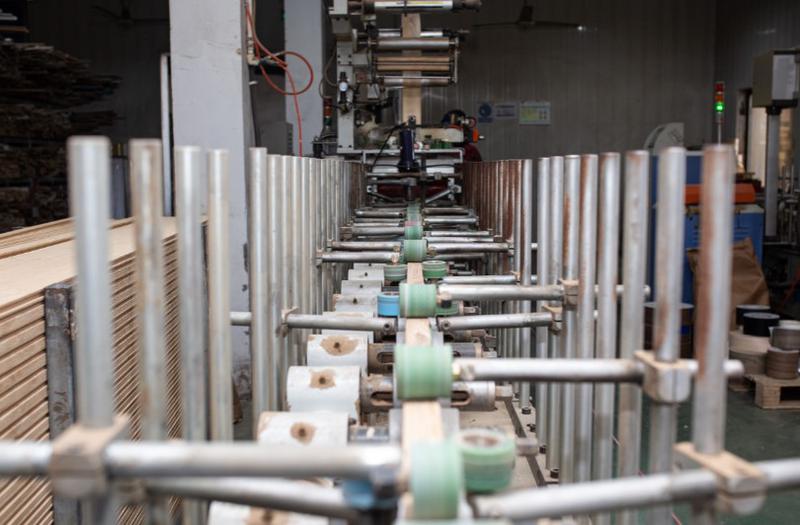 The wrapped strips of wood were stacked aside, waiting for further action.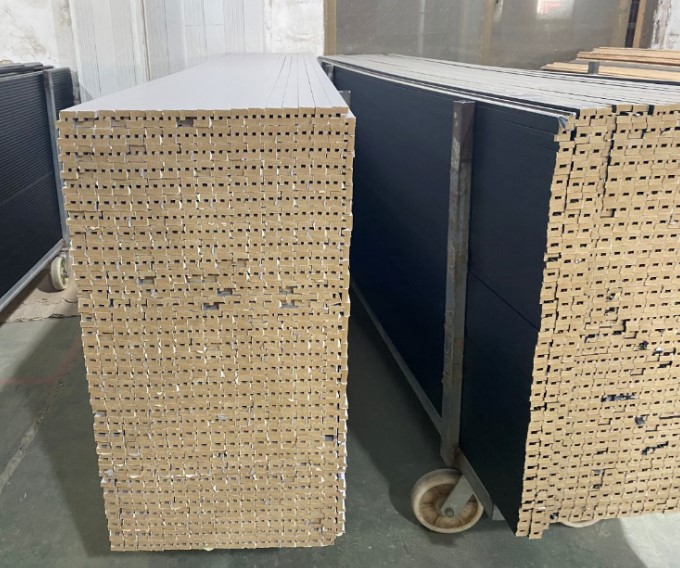 5.Cutting
Once the strips are wrapped, they are taken to the slitting shop for the final step -- cutting them into segments.At present, there are four automatic machines.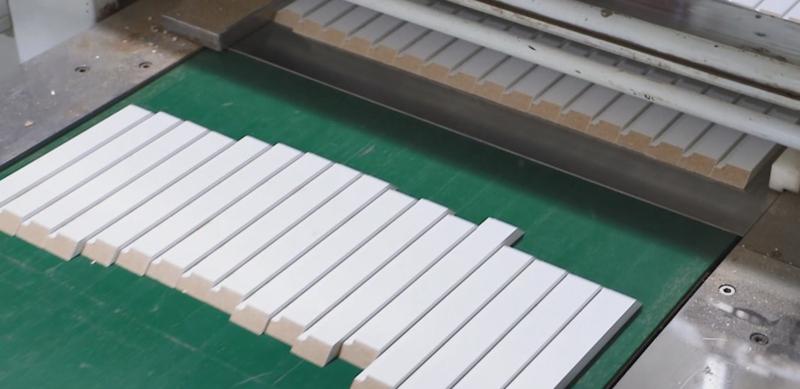 6.Combination
Send the strips of wood cut into sections to the assembly workshop for assembly.
First, glue one end of the two pieces of wood, glue them together to form a frame, and then put the frame into a nail beater to strengthen the frame.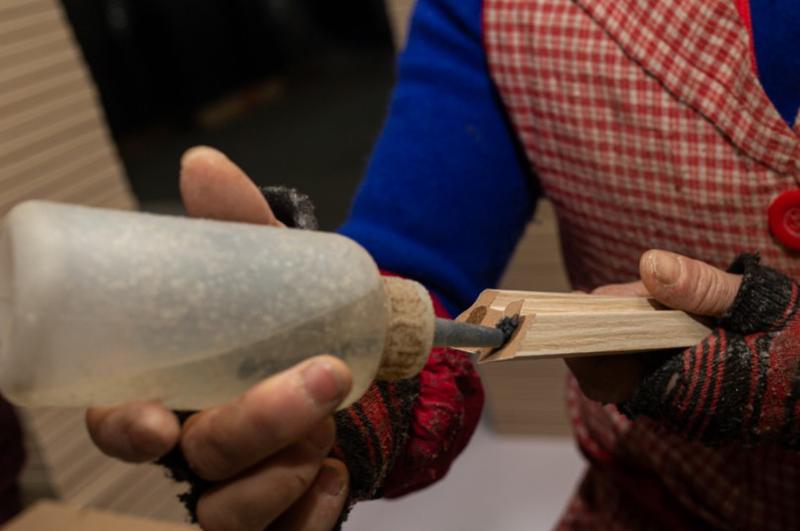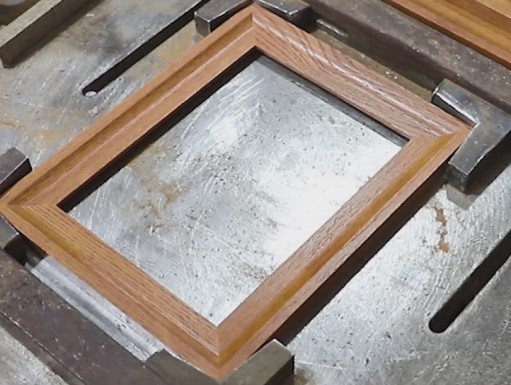 Hit nail reinforcement frame, can prevent picture frame from cracking, ensure the quality of the photo frame.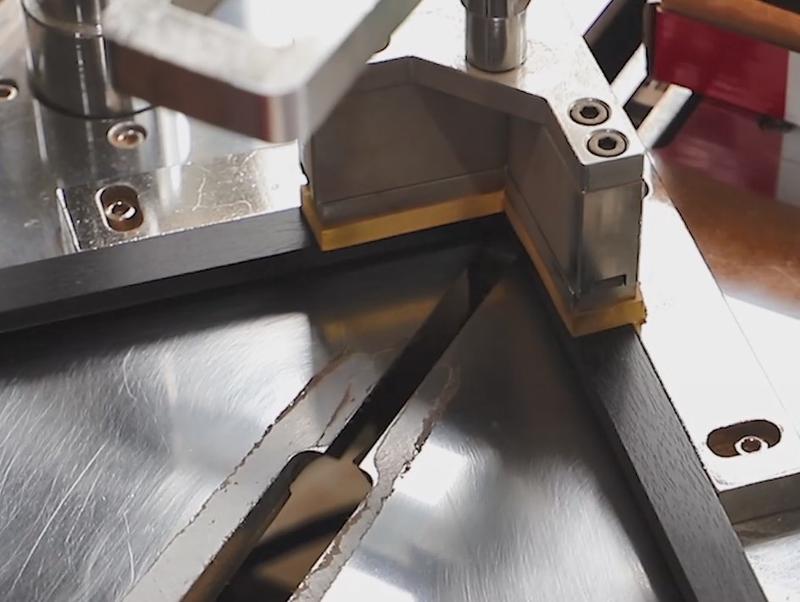 三.Assemble
The components of a perfect picture frame normally must have paper, glass and a back panelPhoto paper:each product has its own style, and will match different festivals, the appropriate photo paper will bring better visual experience to customers, like multiple picture frame can save more space, so Sofine keeps constantly looking for and design new photo paper and hope can develop more fashion photo frames, Modern photo frames, wall mounted picture frames or table photo frames.Each guest also has their own ideas, we will change the paper according to the customer's needs.The paper is generally printed with 128G card paper, strong, wear-resistant, not easy to yellowing, and has toughness.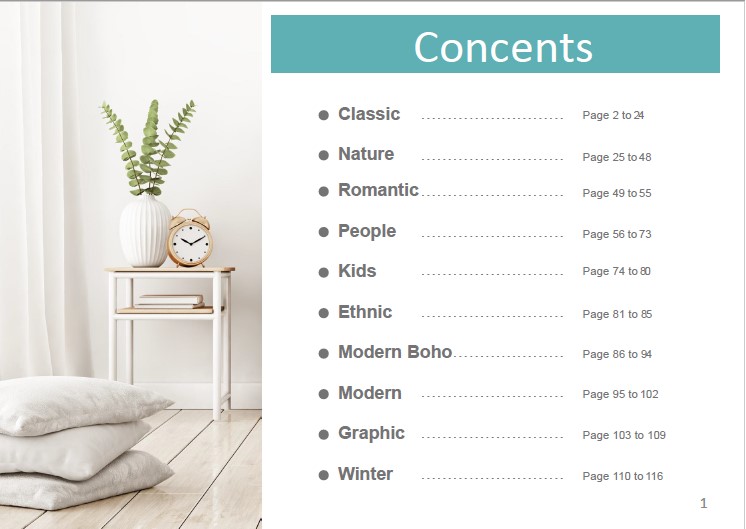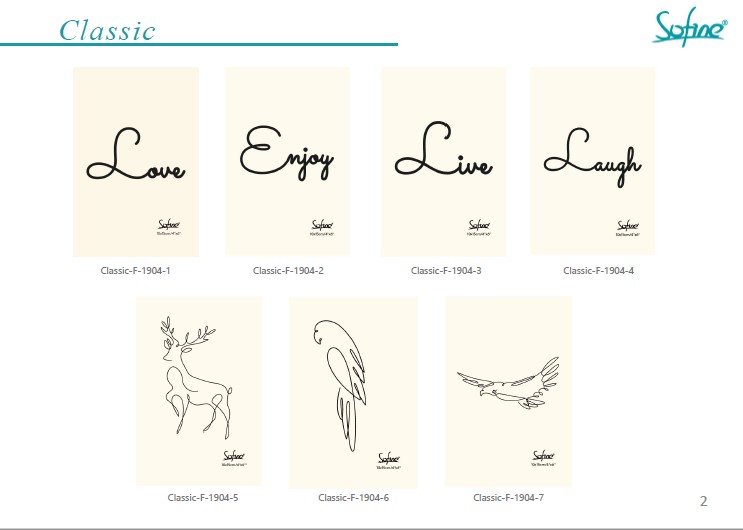 Glass:Usually, we will choose to place a piece of glass in the frame, but due to the fragile nature of glass, for some large size frames, such as 30x40cm/40x60cm, we will replace the glass with PS board or PVC sheet, which have the same effect as glass, but not easily broken.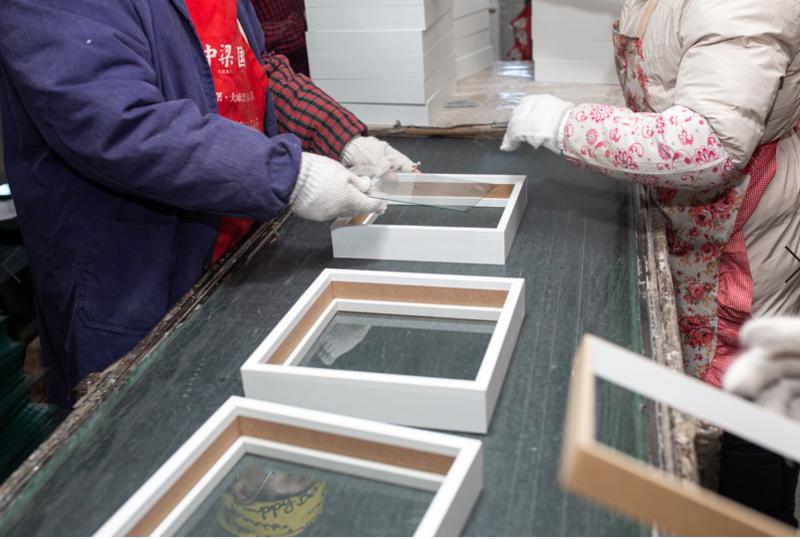 Backboard:Backboard is used to hold the paper glass and the final step of frame assembly.The conventional MDF wood color is used for the back, which matches the MDF frame.But in order to meet the needs of different customers, we have also developed other backboards: black paint back, Velvet back, paper back.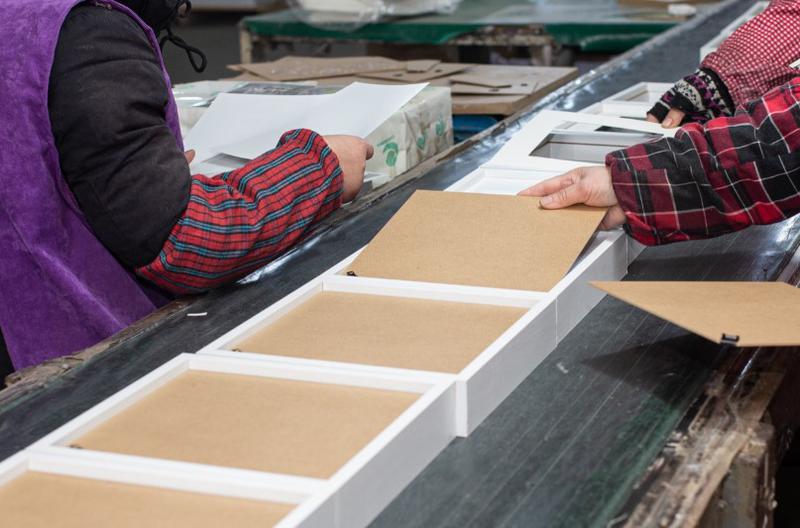 Assembly molding
After putting the back plate, the workers will nail on the back plate and fix the back plate with the nails. This method is not only firm, but also when the customer changes the photo paper, only need to gently uplift the nails, then you can take out the back plate and change your photos.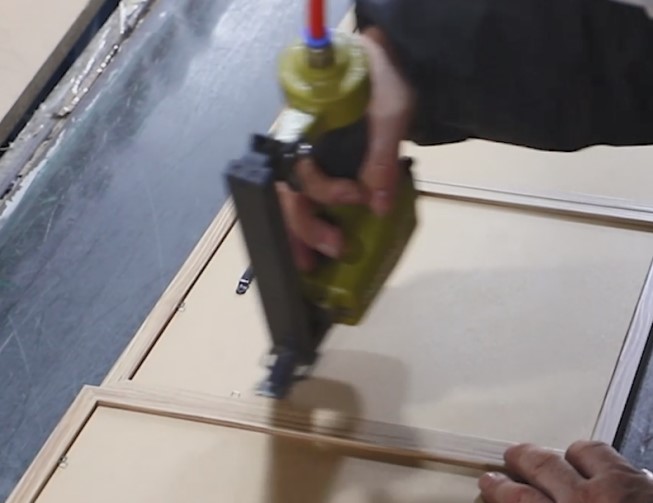 四.Packaging
Sofine now has six production assebmly lines that can produce 5.4 million units a year
We use thermal shrinkage for packaging, which can not only see the product well, but also protect the paper and glass on the surface of the product from being scratched.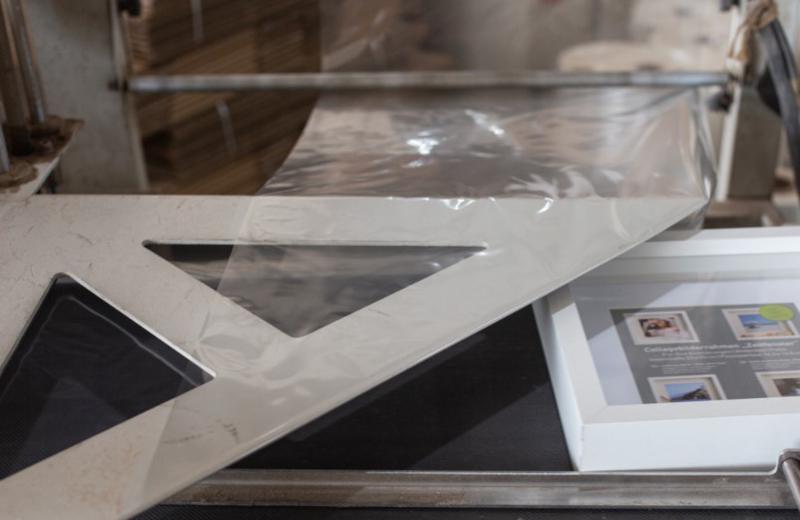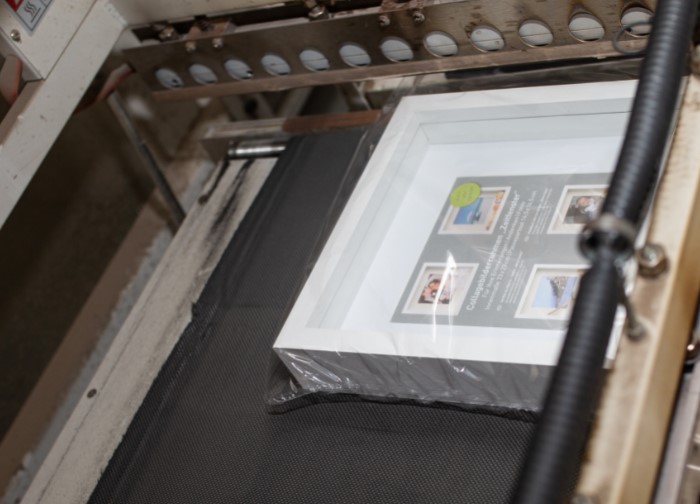 In addition to simple and practical shrink packaging, we can also provide color boxes, display boxes and so on, like below picture this photo frame set or decorative wall picture sets which packed in one color box.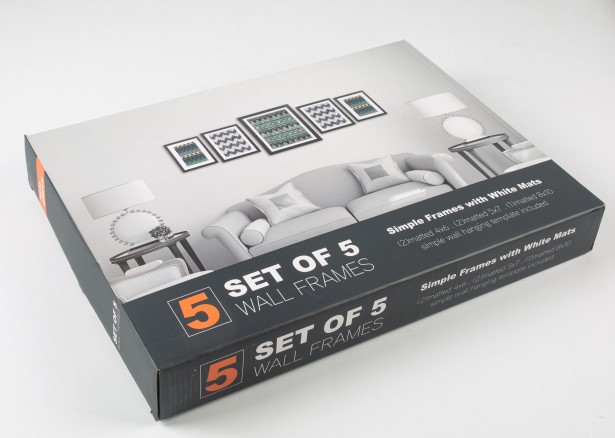 五.Into the carton
We usually use the national standard 3-layer corrugated middle box and 5-layer corrugated standard export outer box, but also according to the special requirements of the guests, such as the need for 5-layer reinforcement or 7-layer corrugated outer box, these can be selected according to the requirements of the guests.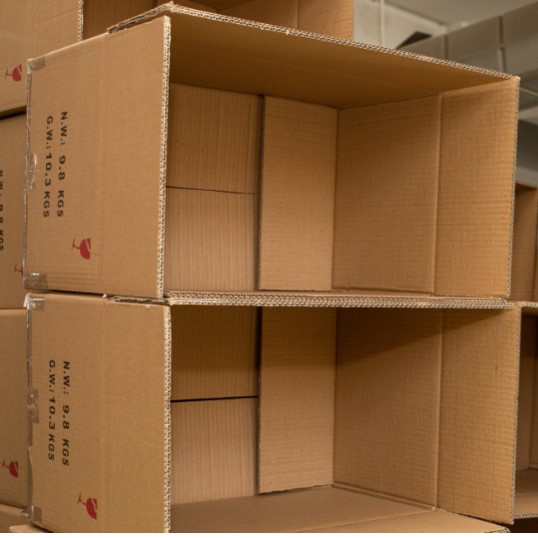 六.Finished product storage
After finishing a series of framing, assembly and assembly, the products will be neatly packed into outer boxes, and then sent to the warehouse on the first floor of the factory for shipment.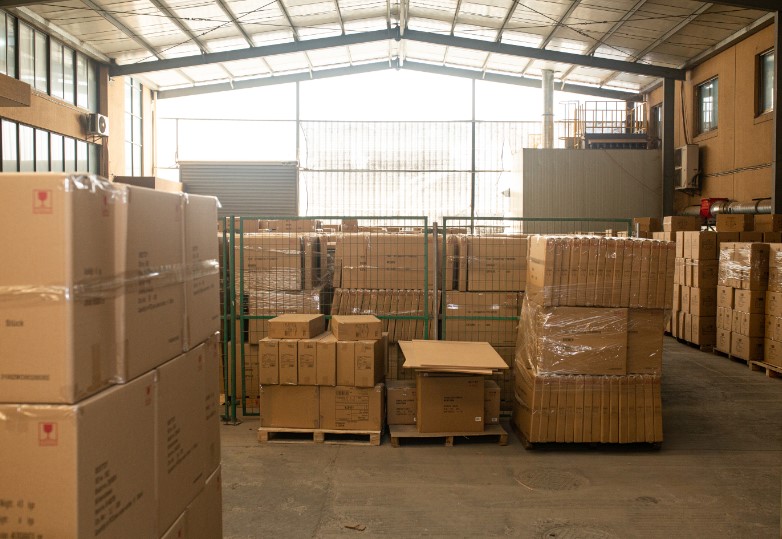 七.Shipping
After get the final approval to ship, the container will be loaded at the factory, or the warehouse staff will call a car to send goods to the warehouse.Each loading is like making Tetris. The outer boxes of different sizes are neatly and safely stacked in the cabinet to ensure that the boxes will not turn over and cause damage to the products during transportation.A net is pulled before the door is finally closed, also to ensure that the goods do not tip over when the door is opened after a bumpy ride.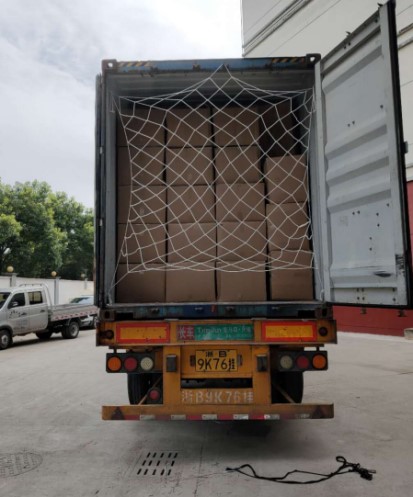 Market feedback - buying volume increased significantly
The innovative and modified MDF photo frame has been well received by customers since its launch.The new series of photo frames became the store hot style, the order volume reached a new high, and the annual sales volume reached 100,000-10,000.
Summary and sublimation - customer satisfaction is the first criterion of testing products
The product is not for the enterprise insiders to see, but for the customer, to judge the quality of the product sales data is not deceptive.Through this practice and innovation, in the future, Sofine Union will be more grounded in consumers, listen to consumer demand, take root in the consumer trend of reform and innovation, make customers satisfied with high-quality products.
Sofine is always on the way to keep in researching new design / new product line;